Panther 500x500mm
Panter wurdt spesjaal ûntwurpen foar dy hege kwaliteit outdoor LED tekens nedich om te wurkjen ûnder harsher see betingsten en fernear it swiere luchtvochtigheid en salinity. IP65 foar sawol foar- en efterkant kant is net mear in konsept mar is bewiisd te wêzen wier en stabyl. Tsjintwurdich, outdoor fêst led skerm is feroare en super maklik ynstallaasje mei in legere ûnderhâld kosten is in keunst fan technology wy altyd de klam op en wijd oan bydrage oan Modular laat skerm oplossingen.
technyske Parameters
pixel Pitch
3.9mm
5.21mm
10.41mm
Module / Cabinet Grutte
500mmx500mm
dikte
78mm
cabinet Resolution
128 × 128
96 × 96
48 × 48
pixel konfiguraasje
SMD1921
SMD1921
SMD2727
kijkhoek
110 ° (H) / 110 ° (V)
helderheid
≥5500 nits
grize Skaal
65536 nivo per kleur
Scan Mode
1/8
1/8
1/4
ferfarsk fluggens
≥1920Hz
Min. viewing Ofstân
4m
5m
10m
NW
4.8kg / kabinet, 26kg / sqr.meter mei Al. kezyn
Input Power (max./avg.)
600/240 watts per sqr.meter
Ûnderhâld
foaren & rear tsjinst
IP Rating
IP65 hurde see betingsten
Front Underhâld
rear Underhâld
Eksterne Aluminm Simple Frame
Dizze ienfâldige Al. frame is by steat om te wurde makke troch josels en kinne wy ​​soargje 2D tekeningen foar jo referinsje. Ek kinne jo keapje by ús direkt. Ornaris binne der 1mx1m (4.5kg / PC) en 0.5mx0.5m (1.5kg / PC) foar opsje. It hinget ôf fan 'e detaillearre projekt en ynstallaasje eask. Guon klanten soe leaver de grutter ien te fasilitearjen in makliker en flugger ynstallaasje, sadat 1mx1m sil in net ferkearde opsje.
YouTube Video showing how to make Front Maintenance happen ↓
Rear Maintenance↓
---
Foarige:
F Series 320x320mm
Folgjende:
Goldfish Series – 250x250mm
---
Gastons applikaasje is hiel fleksibel en ferskate op dy lokaasjes dêr't sprake is net folle ynstallaasje romte links of gjin efterdoar foar ûnderhâld en it laden / stypjende kapasiteit is beheind. Dan Panther sil tige helpe oplossen fan de problemen feroarsake troch de djoere arbeid kosten, ûnderhâld kosten en ynstallaasje kosten. Ynstee, ienfâldige stalen frame sil hawwe it paniel fêstmakke op de betonnen muorre direkt sûnder de tradisjonele omsletten en rûge frame.
● Outdoor Mobile Truck Sign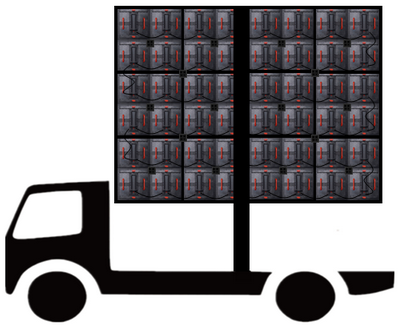 ● Wall-mounting Advertising Sign

● 90 ° Combinatie Building Sign

● Traffic Sign of Roadside LED Billboard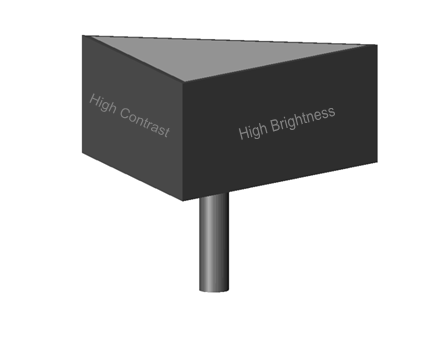 ---
Foarige:
F Series 320x320mm
Folgjende:
Goldfish Series – 250x250mm
Skriuw dyn berjocht hjir en stjoer it nei ús