In today's information society, large LED display screens are more and more widely used in indoor and outdoor advertising application, or use as activity video walls and so on. The small LED module is more used as traffic sign, time temperature display, scroll screen, information screen and so on. We specialize in producing large LED display, but also provide small LED display, as long as you need, we will try our best to meet your needs. The following is a customized information display,which we have sent to customer in Europe yesterday.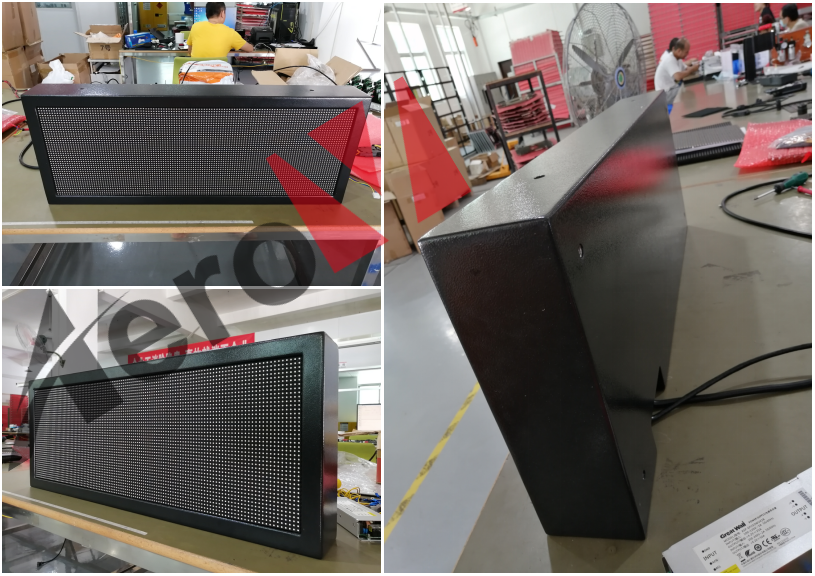 As you can see,the product looks very good:
         *The Cabinet is aluminum die casting box with the surface treatment,not easy to rust, and has a good waterproof and heat dissipation effect
         *Nationstar Gold-line SMD outdoor LEDs  to achieve for high reliability
         *Easy maintenance for front-access
         *Quick installation (8 seconds) for front-access via hexwrench
         *Waterproof up to IP65 for outdoor application
         *Quality against 2-year warranty
Covid-19 is not only a challenge to mankind but also a baptism for LED industry. Those without deep pockets, whether of capital or technology, may have fallen by the sword. So it is very important to choose a competent and suitable supplier.If it's happen to have a problem with your supplier, it's not too late to find a reliable LED display supplier now.
Our commitment: Quality first,reputation above all.
---
Post time: Jul-10-2020