As we know, outdoor advertising can be divided into static advertising and dynamic advertising, and led outdoor digital signage is more used for outdoor dynamic advertising because of it's full color and vitality, which can attract the attention of the audience.Whether there's a church, school, retail store, restaurant or hypermarket, outdoor digital signage can help you get the most of your advertising benefits, which is the most effective marketing model for businesses.Why? Mainly with the following advantages: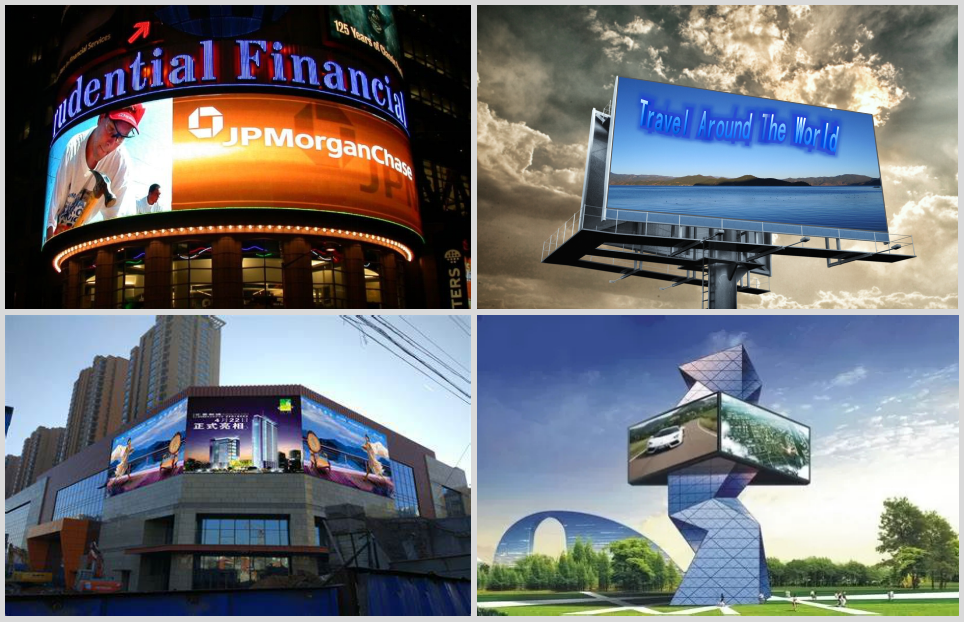 1.Outdoor LED digital signage is simple and cost effective
When the advertising plan changes, static ads need to replace that the time cost and labor cost will be incurred , while dynamic ads can change the advertising information and content at any time. Outdoor digital signs can also provide warm tips in case of an emergency, such as a major accident or inclement weather. For example,it's good to show the prevention method of the Covid-19 on the digital sign in public place. In addition, the led digital advertising board can also play more advertising to generate more revenue.
2.Outdoor LED digital signage can use to advertising and also entertainment
There are LED digital billboard every where plays different ads to convey the message and promote the brand. There are also many outdoor led walls for entertainment use. For example, in Times Square, it is used to broadcast movies, various sports events, or live performances. In church, it can help with group activities such as weddings and church events. Anyway,you can play whatever you want.
3.Outdoor LED signs have a longer life and better quality
The outdoor led billboards use PCB board and SMD LEDs,with mature technology, the colors can keep bright and moving,and it is not affected by weather, viewing Angle or distance, the life of it at least one year without replacement.But outdoor static billboards are usually printed ads that fade with time and rain and need to replace as the ads expire.
4.Outdoor LED digital signs are completely customizable
Although printed ads are customizable, outdoor digital signs can make into concave and convex surface, 90 degree Angle screen or triangle LED screen. And Ii's viewing effect is basically not affected by any external factors, such as perspective, weather, etc.
5.Outdoor LED digital signs can make more money for you
Outdoor digital signage not only has a long life and low maintenance cost, but also can bring you a steady stream of revenue by investing in a lot of advertising. Outdoor digital ads are playing in seconds and can be played for 36 hours a day. Even if several ads play in a loop, the revenue is still considerable. That's better than a static AD placed in a day's revenue, replacement without manpower and material resources.
In a word, outdoor digital signs are the development trend of outdoor advertising. If you have any needed, please feel free to contact us.
---
Post time: Oct-23-2020