Stadiums are a very large outdoor sporting places designed to showcase top level national and international competitions. All spectators at arena events expect a good view,but not all positions are clear enough to see the details of the game. So there needs LED screen to give the audience a more perfect viewing effect. In general,stadiums are equipped with LED scoreboards, LED perimeter display and giant LED screens at the both side of the field. Due to the importance of the game and the nature of the sports, the large-format LED display required to have the following features:
* Good support frame
* Great waterproof with IP65
* Anti UV & Anti reflection
* High refresh rate & High Definition
* Good side view performance
* Big viewing angle up to 140 degree V / H
* Soft mask and anti-collision beam for good protection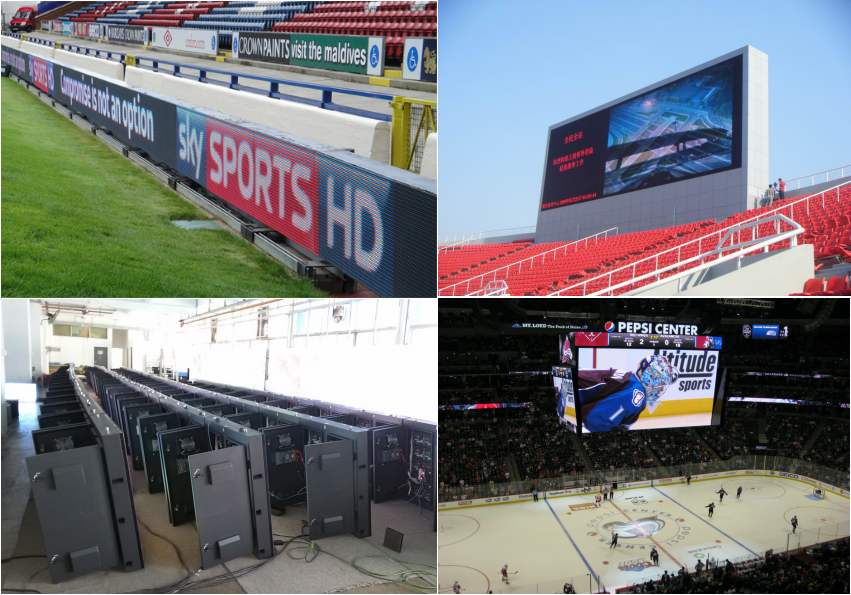 AeroV provide a wide range of indoor and outdoor video screens solutions to suit all needs for sport stadium. Our stadium perimeter LED video screens are designed with unique structure and being widely used as football perimeter led screen, basketball sports screen, stadium led scoreboard,center hanging display and multi-function sporting led screen etc. We have a professional team to meet all your screen requirements, contact us if needed.
---
Post time: Jun-19-2020