What is DOOH? It's Digital-Out-of-Home advertising! On the roadside,at the bus station,in shopping mall and airport etc,you can see DOOH advertising everywhere in nowadays.In this digital age, advertising is no longer limited to newspapers, home television or mobile phones.With the popularization of outdoor advertising, modular digital display screens will be more and more widely used.Requirements for various functional characteristics of LED dynamic display screen will be increasingly diverse.That's the reason why we insist on developing new products in line with the development of The Times.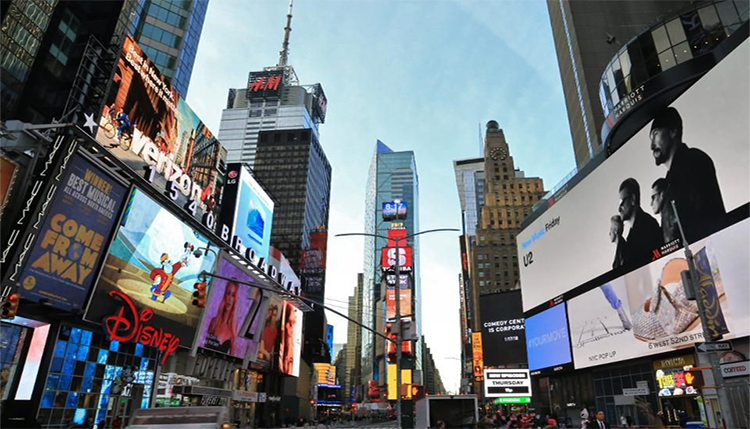 AeroV Panther series is specially designed for OOH advertising.It's ultra light and ultra thin,also,we use magnesium power supply and control box to go for the light-weight demand,so it just only 4.5KG each 500 x 500mm cabinet. Thinner to save the space,only 17.2mm for the main body,can be front-access via hexwrench.It's most suitable for where there's no space for rear maintenance,like outdoor of the commercial building,especially for wall-mounted type.

For outdoor use,it must have good heat dissipation, high temperature resistance and strong waterproof function,especially in the hot and typhoon-ravaged summer months.And our Panther series comes with excellent mask design to protect the LEDs,strong water proof up to IP65(front & rear). The contact part of the power supply and the back also increase the apron to achieve waterproof and moisture-proof effect.The materials used in the front and back as well as the magnesium power supply are all very easy to dissipate heat.and the power and signal 2 in 1 cables makes the product more simpler and easier to maintain.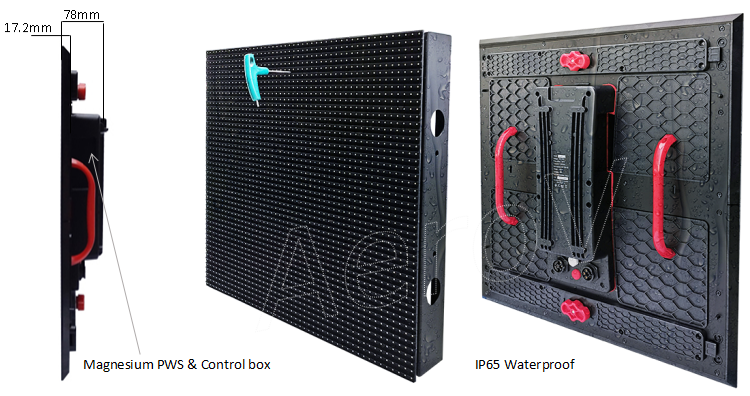 This Panther series we already got the CE certification now.For more details please don't hesitate to contact us via email:overseas@aerovtech.com
---
Post time: Aug-23-2019